Research at Sebha University
Scientific research is an integral part of Sebha University's vision and is a pioneer in education, scientific research and community service, as this research helps in building human capabilities in the country of Lepa, and educational and research programs offered by Sabha University through the university colleges and its center are the best opportunity available to students To conduct research under the supervision of a number of expert faculty members in their field of specialization. For more information about scientific research at Sebha University, please visit the university's digital repository at http://dspace.sebhau.edu.ly/
Research at Sebha University
Based on our research at sebha University, faculty members advance their fields, students enhance their learning, and the university creates change for the benefit of our communities. The Sebha University has a wide range of modern instruments available to undergraduate and graduate students. Our students who practice on instruments can improve their skills such as:
Elemental Analysis by Energy Dispersive X-ray Fluorescence (EDXRF)
XRF for non-destructive elemental analysis of sodium (Na) through uranium (U)- in solids, liquids, powders and thin films – from parts-per-billion (ppb) levels to 100%. https://www.rigakuedxrf.com/index.php
 Evolution™ 300 UV-Vis Spectrophotometer
The Evolution 300 is ideal for life science, pharmaceutical and QA/QC applications. The powerful Xenon lamp-based platform and variable bandwidth make the Evolution 300 ideal for life science, pharmaceutical and QA/QC applications. A selection of VISION software packages expand instrument capability and Smart Accessories .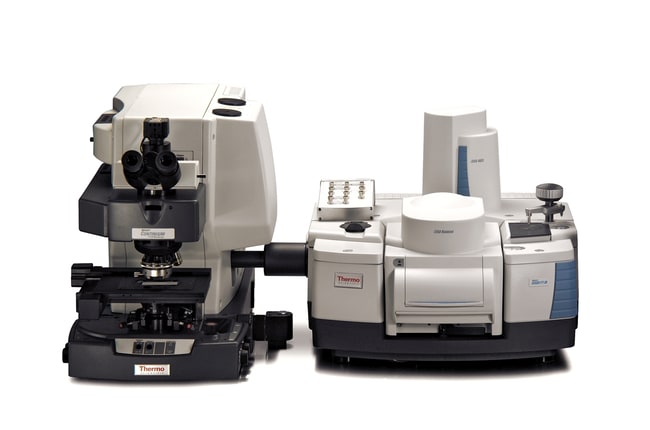 Fourier Transform Infrared (FTIR) Spectroscopy
FTIR spectrometers to solve your analytical challenges quickly and with maximum confidence. Our instruments simplify laboratory data collection while providing precise, high-quality results on even the smallest samples.
Vilber Lourmat Peqlab FUSION SL Gel Chemiluminescence Documentation System 2012
Camera, zoom, filter F-590, CN-3000.WL darkroom including: 26.MX table model 8W UV SUPER-BRIGHT. The new standard of gel documentation system for multiple fluorescent applications. Configurations for special applicati ons available as well. Configuration: The new QUANTUM ST4-3000 offers an optimized complete package based on the newly developed, highly sensitive 'scientific grade' 16-Bit USB2 Camera with 1.4 megapixel resolution. Best performance for nucleic acid and protein images is guaranteed. The data generated can be printed out or stored on the PC and be further analysed.
The Darkroom CN-3000 can be upgraded anytime and THEREFORE be adjusted to different applications.The image quality is improved by Significantly Configuration with Super-Bright illumination and filter technology, especially for DNA and RNA gels. UV epi illumination sources (254 nm, 365 nm) can be retrofitted for TLC or GFP images, the Epi-LED module can be used for an Starlight Entire spectrum of DNA, RNA and protein fluorescent applications. The integrated UV transilluminator is completely extendable and an UV Already Equipped with protective shield for comfortable preparation work.
Bwb-xp – Performance Plus, Flame Photometer: